Working at camp as a counselor is not just about having fun in the outdoors while getting a great tan. There are many, many soft skills that are exercised and honed! As evidence, the Aug. 13,2016 Wall Street Journal reports that companies across the U.S. say it is becoming increasingly difficult to find applicants who can:
communicate clearly
take initiate
problem-solve, and
get along with co-workers
These are precisely the skills that counselors put into practice every hour of every day. Not only that, they are a part of every counselor's success and survival.
The WSJ article elaborates: "critical thinking, empathy or other abilities that computers can't easily simulate" are required, that workers are in demand who can "(make) small talk with a customer…, (coordinate) a project across several departments on a tight deadline" and  are "able to work in teams".
A WSJ survey of 900 executives indicates a staggering 92% reporting that soft skills were equally important or more important than technical skills, and that 87% of them have a difficult or somewhat difficult time finding people with those social attributes.
Most-sought after soft skills are:
ability to communicate
organization
capacity for teamwork
punctuality
critical thinking
social savvy
creativity
adaptability
Sadly, the article states that fewer and fewer applicants can hold a conversation, want to interact with people and are eager to excel.
You won't find counselors at The Heart (or any good camp) that lack those qualities!
We asked former camper and counselor Erin Kearney to tell us why working as a counselor is the best job you will ever have. Read and enjoy her heartfelt remarks.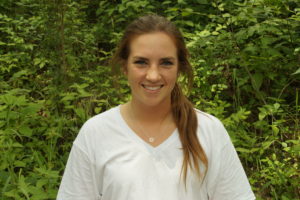 Here is what Erin says:
There is no job quite like being a camp counselor. At times it does not even feel like a job. I mean you get to spend your days in the sun while playing games and making crafts.

What more could you want to do?

Being a counselor, you learn more about yourself and others that no other job would let you do. From learning how to keep the attention span of a 6-year-old to making sure your teenagers are not "too cool" to participate, being a counselor is like no other job. By the end of the summer your communication skills and leadership will have improved immensely.

Oh and did I mention that you work with people from around the world? One of the best advantages of working at the Heart is the people you meet. I could travel the world always having a place to stay and always feel welcomed because of the relationships I have created.

Being a past camper, I always dreamed about being a counselor. They just seemed like the coolest people ever. I always looked up to them and wanted to be them.

Being a counselor now is one of the best experiences I have been given. Although the days are hard, long, and you may not get the best salary, the experiences are second to none.

Having your campers (and counselors) hug and cry as they say their goodbyes at the end of the term is when you know that it was all worth it!