Howdy Heart Families! We wanted to share our Sunday Funday with y'all!
Last Sunday, we decided to celebrate The Heart with some chalk art! What could be more soothing on a Sunday afternoon than gathering with your quarantine crew and having a chalk party?
We confidently laid blue painter's tape upon the pickleball court, not realizing the size of the project we had gotten ourselves into. While there was enough tape for the HOH and the border, we did not have enough for the geometric portion. As camp people, we do not let the small things deter us from completing a project! We reused the tape from completed portions to make new sections. It worked well, despite the used adhesive.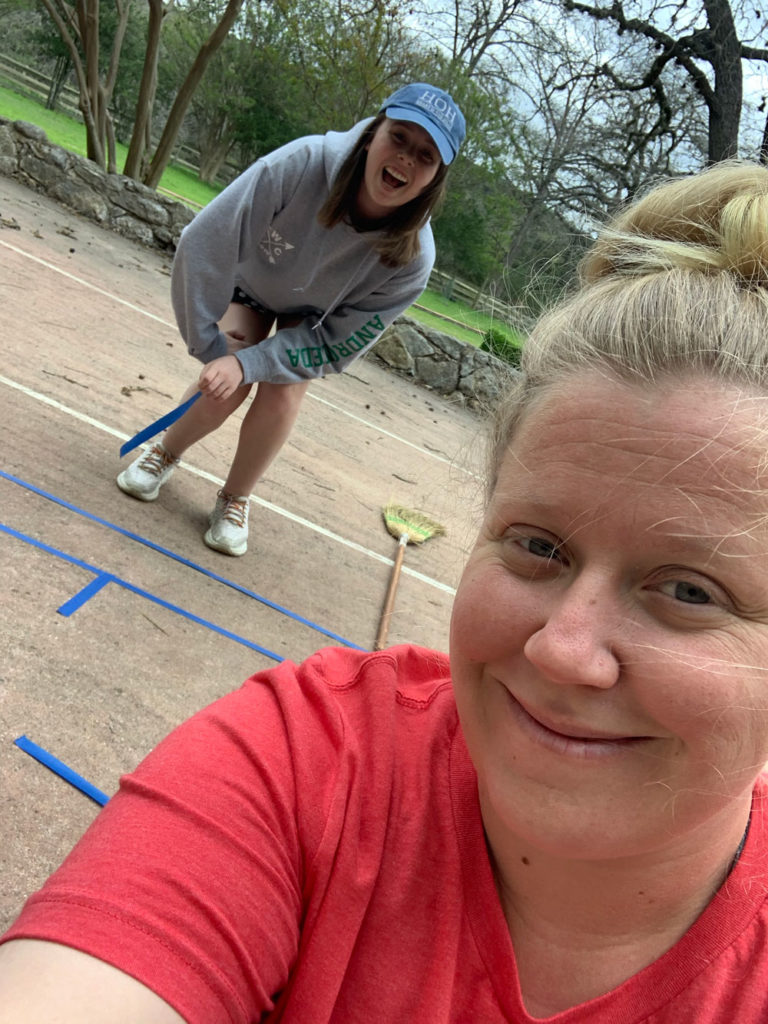 Then came the chalk! Did we have enough of the vibrant blue chalk to fill in the H? No. Did we ask ourselves that before taping off the H? No. Did we let that stop us from making a fully blue H? Absolutely not! We found that blending the rich true-blue with a lighter blue gave the H more depth, and it turned out better than we originally planned. The need to blend colors made itself apparent throughout our project, and we revelled in it. It's so much fun playing with colors and seeing what improvisation and blending can do to bring out the best in a piece.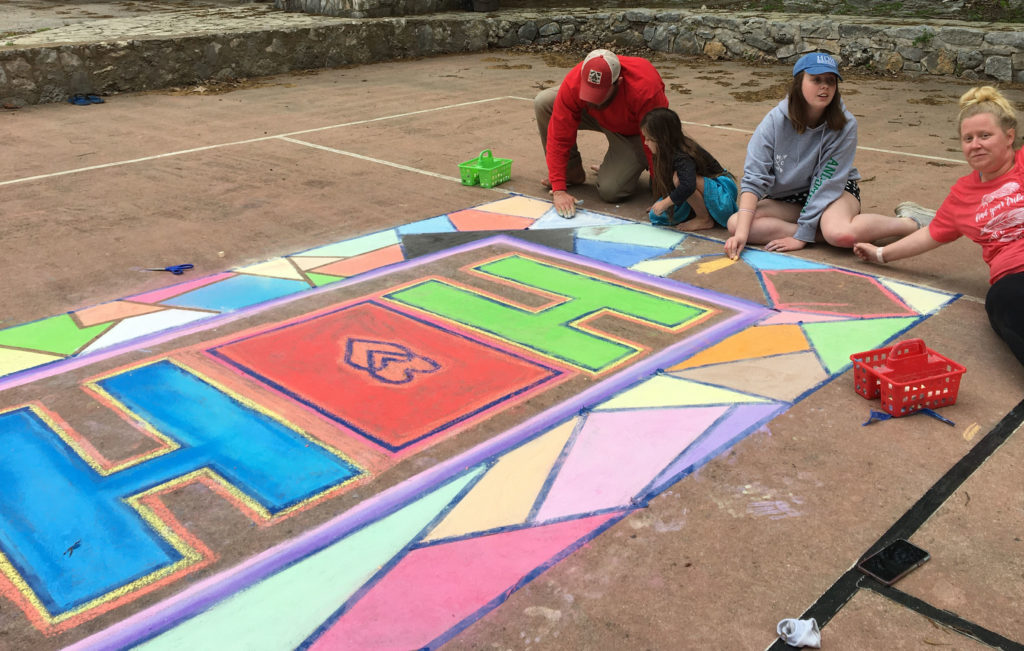 Our blending also brought abrasions. A few of us overzealously poured ourselves into the project and came up with hurt hands. It was a good reminder to be gentle with our work and ourselves. Yes, we want the piece to be the best it can be, but we also want to be careful with ourselves and to honor our own limits.
What started as a fun and seemingly simple chalk art project turned into an opportunity to recognize that determination is emboldened by spontaneity, to revel in challenges (however big or small,) and to know when to stop and appreciate art as it is.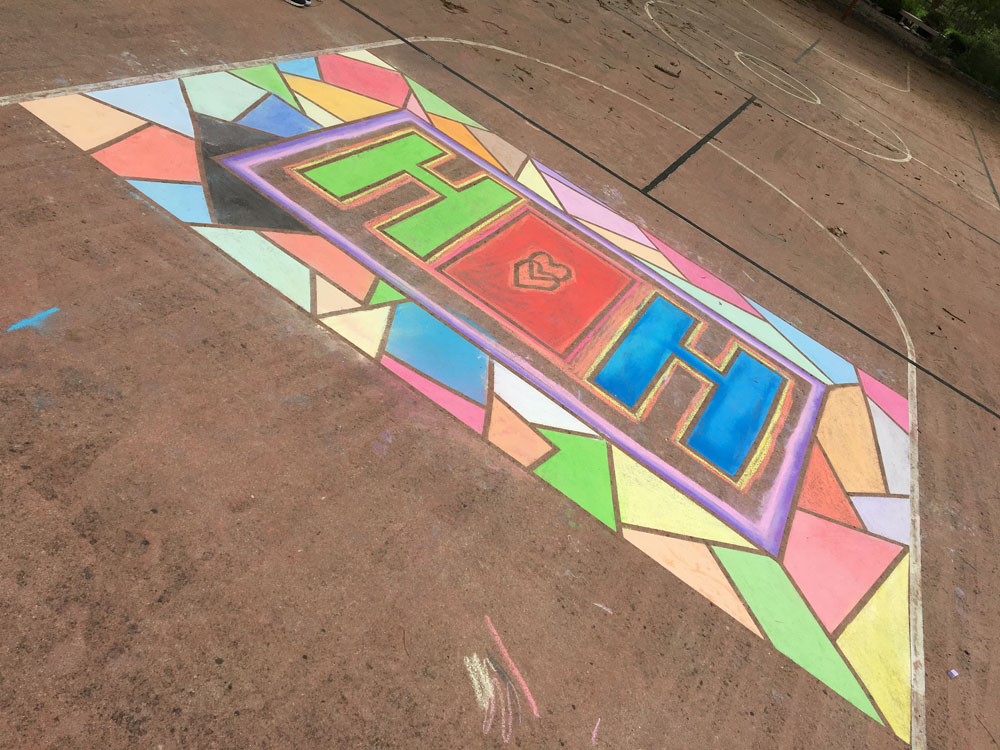 As camp people, and more specifically Heart people, we look for lessons in everything that we do. We seek to compliment others for their actions and what those actions represent. In the off season we practice mindfulness so that we may share it with the campers during the summer.As we count down to camp, we have you all in our hearts every day. It is our hope that you will carve out a little bit of time in the upcoming days to make your own chalk masterpiece, and have us in your hearts while you delight in creation!
Happy Sunday Funday,
-Kimber