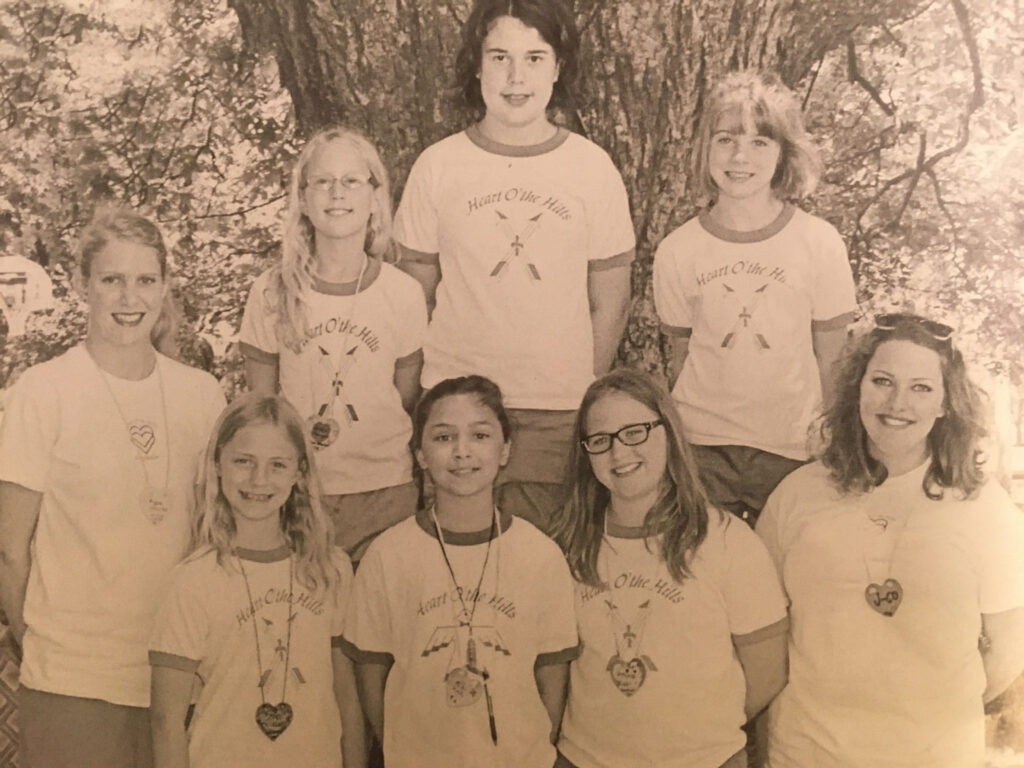 This summer I returned to The Heart after a seven-year hiatus. There were very few campers who were around last time I was. And out of them there were even fewer that remembered me. My "babies" whom I remember as little 7-11 year old campers, were now all grown-up and were mostly on staff. It was so weird. But also amazing, seeing the beautiful, dynamic, incredible, women they had become. It was remarkable watching them with their own kids. They were teaching their own classes, and giving their own life lessons. But most of all, they were experiencing the growth and love that can only be understood by a camp counselor. 
I love that this summer they were let in on "my little secret"–the love of a camp counselor never ends.  I adore that they now understood how much they always will be loved by me. I relish in the fact that they get to love their girls for eternity. And they will understand what it feels like to be a permanent unseen cheerleader in their lives. 
It makes me so happy that this cycle continues to "infinity and beyond." That they are blessed enough to experience it.
Learning from Campers
The truth is I taught my campers to swim, braid hair, do rain dances, and make their beds. While they taught me about myself, about accountability, patience, compassion, problem-solving, advocacy, and opening my heart in a way I'm not sure I could ever put into words. They gave me so much of "me," and that is not a temporary thing. 
 I was on staff for six summers, and I have seen some children grow-up completely. Some of my encounters were more fleeting chapters, however each child made such an impact. 
I love it when former campers say to me, "I don't know if you remember me but…" I promise you—I do. If you remember me, I remember you. If you don't remember me, I still probably remember you (Sage McDowell!). You guys will never know, until you know, how loved you are by your camp counselors. 
Campers take a piece of us with them.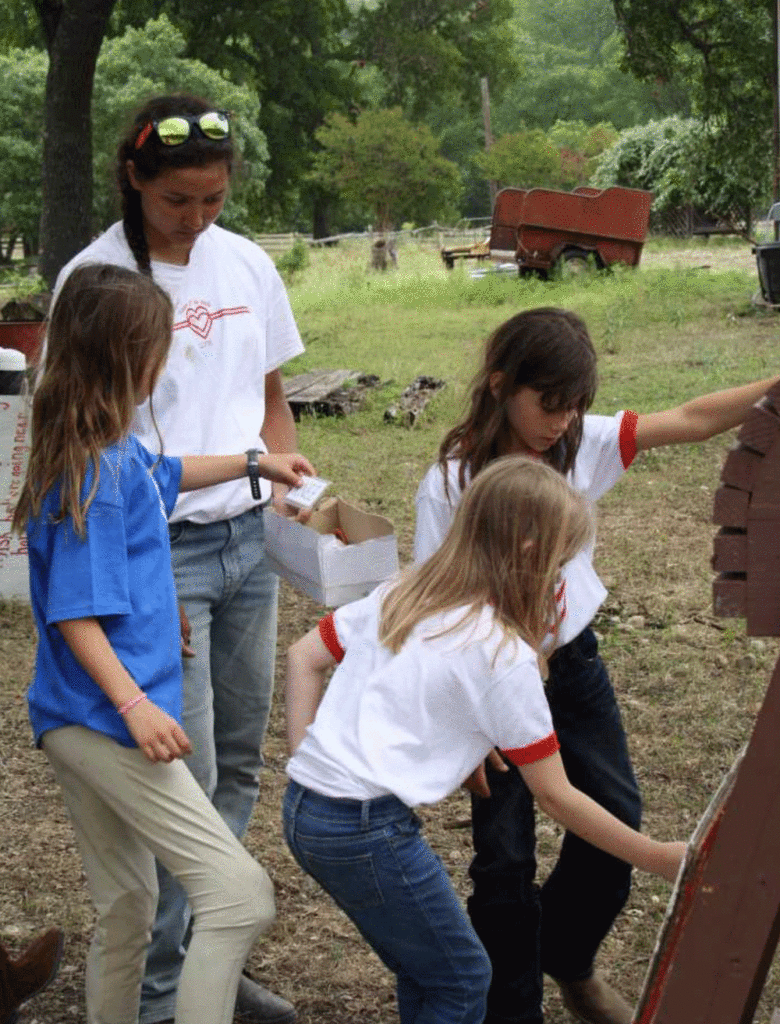 I don't know if camper families realize this, but when they drop their kids off at camp, they become our kids too. We have to give them back, but they take a piece of us with them forever—or maybe we take a piece of them? I'm not really sure.  I cannot explain how excited I am when I see their posts or parents' posts. There are graduations, engagements, "big-girl" jobs, sports team victories, involvement in social movements. Even better, their posts about their understanding of self and the world. They are all just so amazing. I love that I got to be their counselor and a part of their story. 
We might not see them ever again in person, or maybe just in the summer, or maybe once every 7 years. But we still love them and I think we always will. 
We will always think about them and laugh about that one time they tried to walk their crying friend on a leash to calm them down (true story)—which just stressed their friend out more!  Or when they painted the entire toilet with glow in the dark nail polish, presenting it with such pride. Or that magical moment when they realized they had swum the whole length of the river without a noodle for the very first time! Who cares if they were 15 years old! 
The Love of a Counselor Never Ends
We have walked with these girls in moments where they have discovered themselves. In times of failure, we have held their hand. We have lifted them up and loved them in moments of complete victory. We are forever changed for it.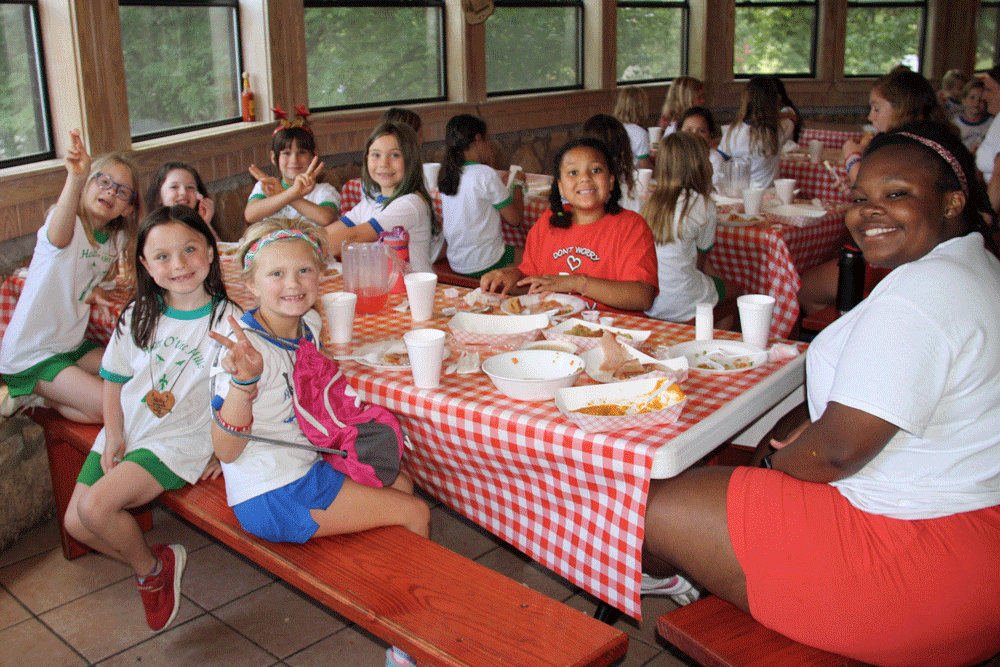 They are ours too. I hope that's ok with you. We will stay out of the way, cheering from afar. Know that they are so loved! Thank you for sharing your perfect, amazing, wonderful, weirdoes with us. We will love them, cheer for them, and think of them forever.
To "my babies," thank you. I hope you understand now. How lucky are you to have this gift! J-Co <3