Who Am I?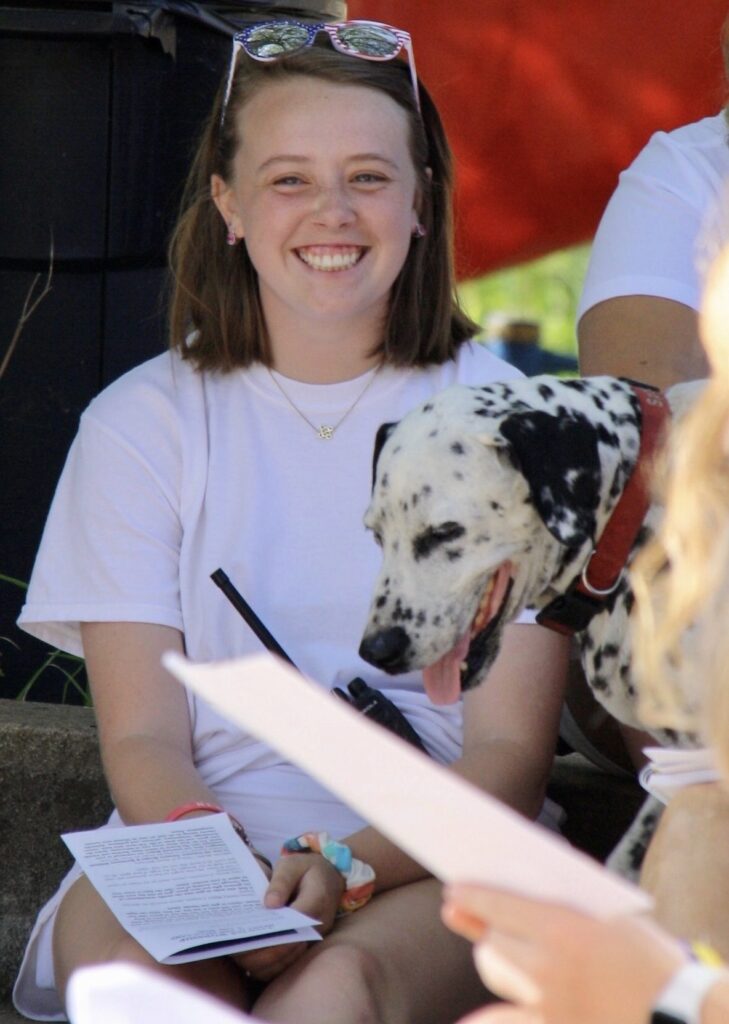 My name is Rachel Pannell! I am so excited to announce that I've accepted the position of Program Director at Heart O' the Hills! Let me introduce myself. I was a camper for four terms. This upcoming summer will be my 7th term on staff. I received Brave O' the Week (once when I was 16), the Jo Jones Memorial Sportsmanship Award, Star-LITe, and Kitty's Korner. I'm from Midland, Texas and I'm a sophomore in college. Besides camp, I love ballet. I danced and taught with Midland Festival Ballet for ten years. Last year, my first piece was selected to be performed at Regional Dance America as an Emerging Choreographer.
I actually have quite the history with The Heart, and I'd like to share a bit of it with you.
Part of a Legacy…
My great grandmother, Avalyn Whitmire, was a nurse at Camp La Junta. When Kenneth and Velma Jones opened up The Heart as a camp in 1953, she was the first nurse here.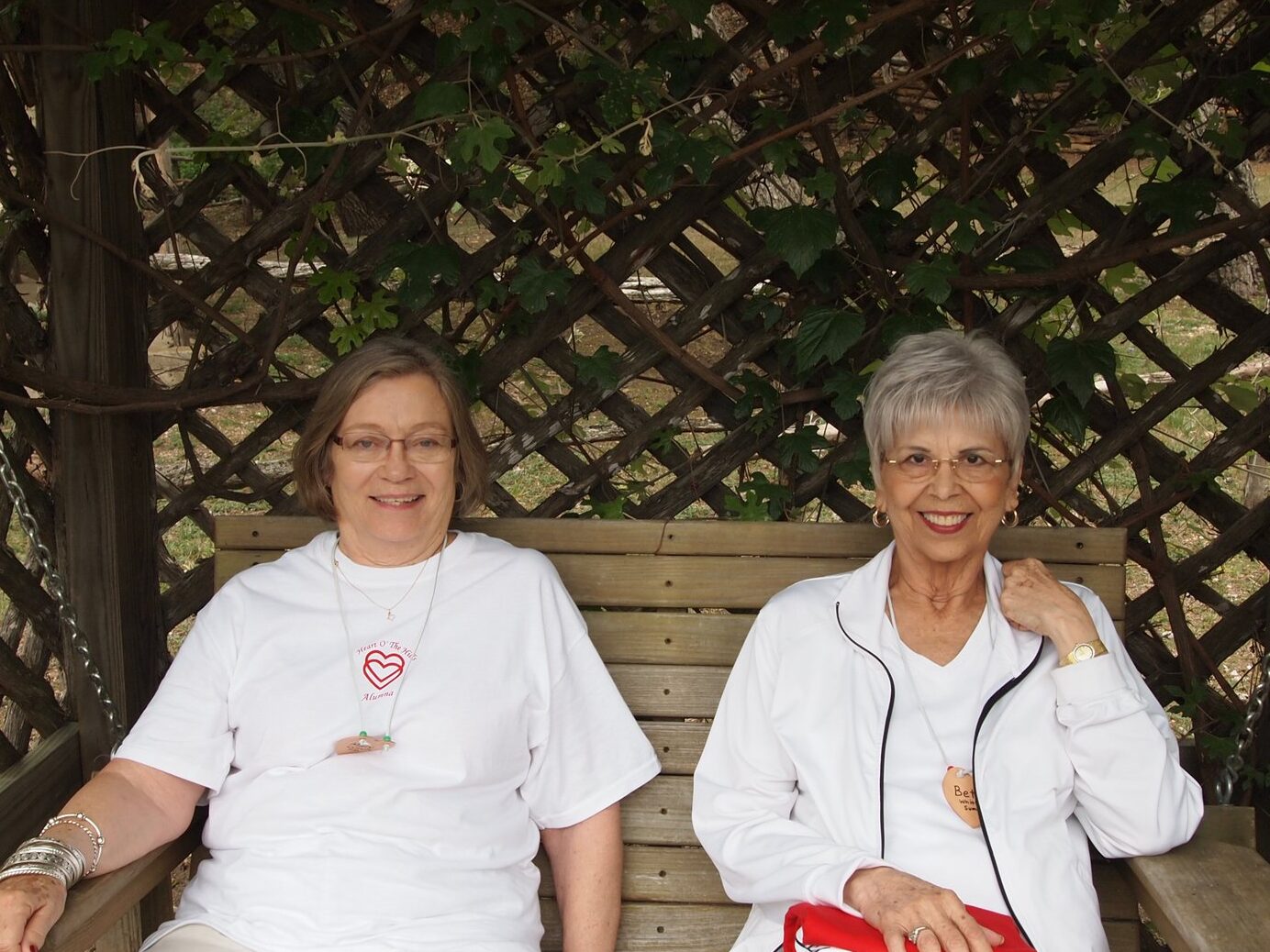 That meant my grandmother, Betty Whitmire Sumner, and great aunt, Mary Whitmire Fish, were among the first campers.
My grandmother, or Bebe as I called her, was and is one of my biggest role models. I was lucky to have her strength and love in my life. I can't imagine who I'd be without her influence.
Actually, that could be said about all the women in my family. From my great grandmother to my little sister, I feel so lucky that I was raised by Heart Girls. My mom always emphasizes character and I'm thankful for the values she passed on to me.
Sisters at The Heart
Once Bebe had girls of her own, they were quickly sent to Heart O' the Hills. My mother, Nancy Sumner Pannell, and my aunt, Sara Sumner, were longtime campers. I grew up listening to my mom sing camp songs. I'll never forget my shock when I came to camp for the first time to find that "Sarasponda" was not sung "Sara Sumner, Sara Sumner…"
My Mom and Camp
From a very young age, my mom's love for camp was evident to me. We took family trips to the Guadalupe River and I heard so many "At camp we…" and "I learned at The Heart…" stories. But her passion for this place was something I didn't quite grasp until I got here myself.
Rocky Start
In 2014 I arrived at Heart O' the Hills for the first time as a camper. I found familiarity in the songs and the river, while still feeling like an outsider. I was 13 years-old and one of the oldest new campers. But, I quickly found my footing and ended up having a great summer. I ran for songleader, made war canoe, and couldn't be more spirited about my tribe.
But after that first summer I felt like my time at The Heart was over. I didn't have a bad time. But, I was heavily involved in my ballet company. I needed to spend my summers training, not running around goofing off. Alas, my mom insisted I return at least one more summer.
The Turnaround
Little did I know, my camp experience would change my life. In 2015 I resided in Abrigo 2. Unfortunately, my former camp best friend moved terms. Which left me feeling a little lost in my cabin dynamic. Before, I had made friends with people from the age group above and below me. But now I felt like I needed some friends in my own cabin. All three of my counselors that year were stellar role models who impacted my life. Especially Laura Gallagher, who showed me the magic of camp. She was my counselor and my sponsor. She loved camp like no one else.
That year I fell in love with camp and all the people in it. For the next two summers I grew even closer with my cabin and learned so much about friendship, perseverance, and canoeing! I realized that I cared more about being a well-rounded human than being the best ballerina. Also, I got to see Laura excelling as Program Director along the way.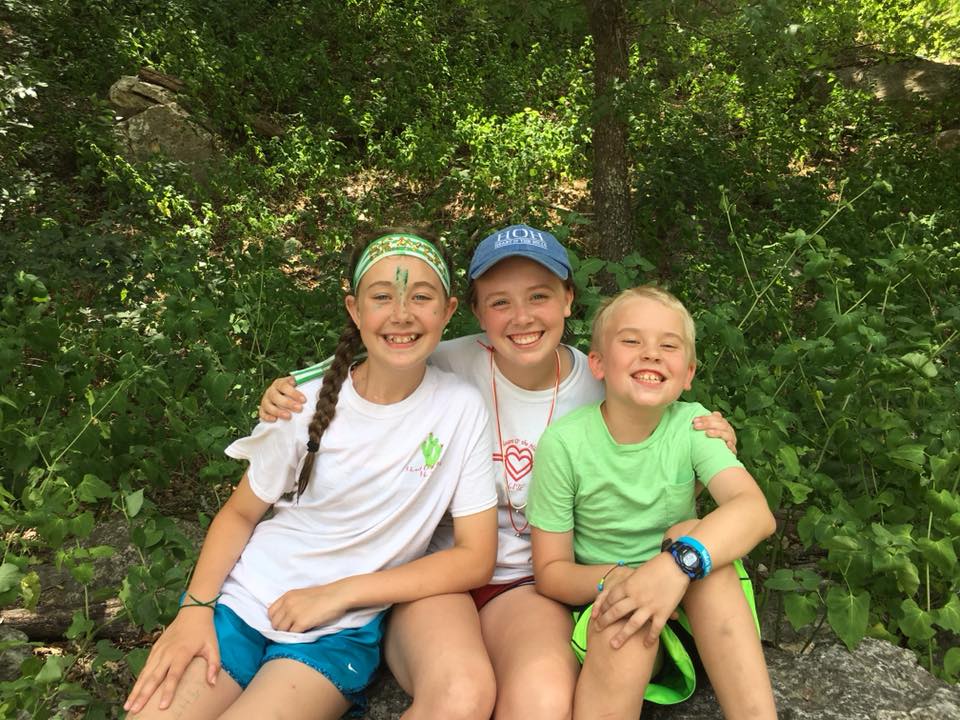 Why I'm Here
In 2018 I applied for my craziest summer at camp yet while my little sister, Sumner, got ready for her first time at The Heart. This was my first year on staff and I learned so much about conflict-resolution, work ethic, and time management. By the end of my time as a Heart-LITe I felt like a zombie, but when I was asked to stay second term as Junior Counselor, I knew my answer was yes.
And boy am I glad I stayed! That summer I ended up with thirteen 14-year-olds in Buckeye Bunk. On the first day one of them hit me in the face with a volleyball, and that's when I knew these girls were perfect for me. In the face of a chaotic summer, we made countless memories. The love I felt toward these silly, energetic, hilarious group of kids was unmatched and suddenly I understood why people loved being a counselor.
This summer I watched them lead camp as sixteen-year-olds and I feel so lucky to have been a part of their journey.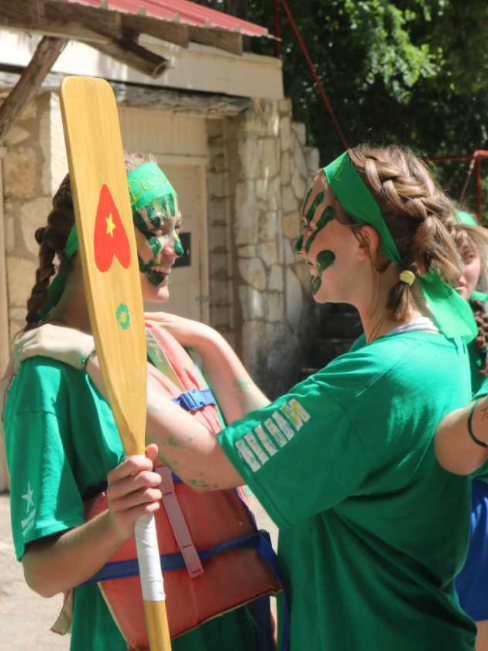 Being the Good
Second term 2018 made me realize I always wanted to be part of the good at camp. The next summer I sponsored both terms, once as a Shawnee and once as a Pawnee. This last summer I worked as Head O' Happenin's planning evening activities, making schedules, and reworking camp in the name of being COVID-safe. Camp made such a positive impact on my life and I want to give that same experience back to every camper at The Heart.
A Gentle Nudge
The best part of The Heart is that it's filled with people who genuinely believe in you. In 2014 I never envisioned myself on Head Staff, but all it took was a few nudges and an encouragement or two from Cristi Lee, and I felt confident to reach for those goals.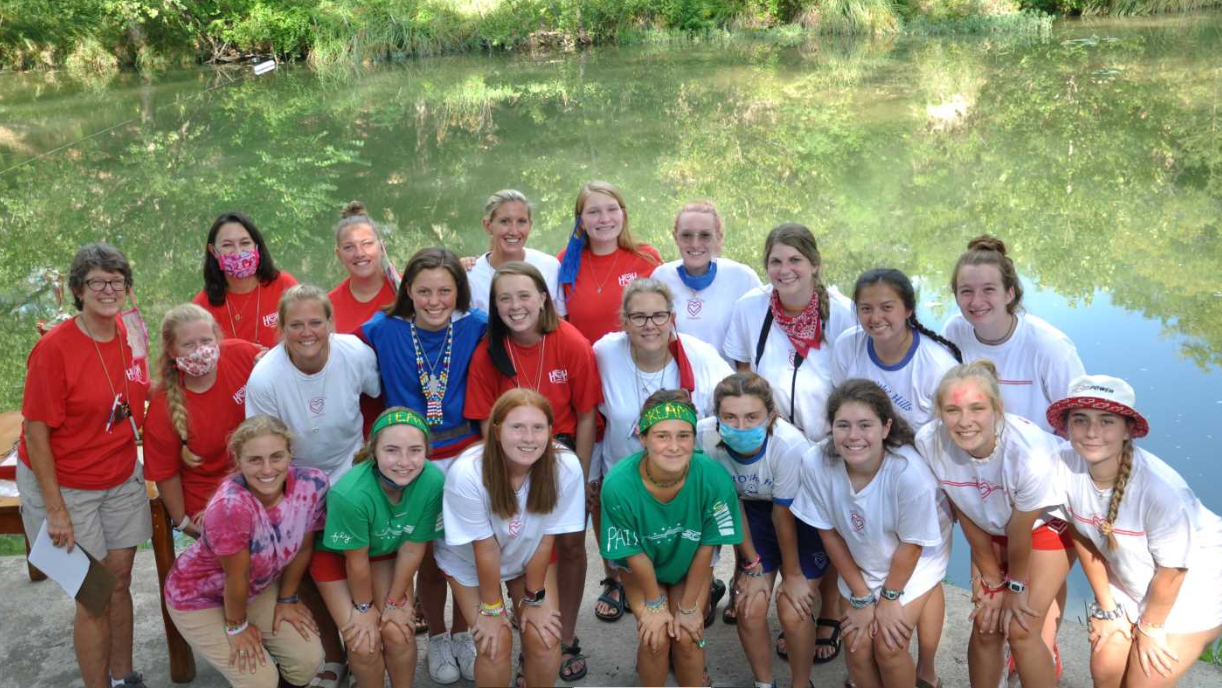 I found my calling here at The Heart and I couldn't be luckier to have this opportunity. All my classes are online which means I can live and work at The Heart year-round. This is definitely not the Sophomore year I expected, but I'm thankful for how things turned out.
Thanks for listening to my camp story. I am so honored to be able to bring my passion for camp to life. I can't wait for this summer, and many more!