I just finished my 14th term at The Heart. Three of which have been spent on staff. One of the many privileges of being on the other side of things is witnessing camp's profound impact. Sending a girl to summer camp impacts her confidence, creativity, and her connection with others and the world around her. 
At The Heart, girls are accepted for who they are. Likewise, they are encouraged to be their authentic selves. Throughout each day, there is time set out for girls to share their thoughts and have others thoughtfully listen. For example, Tribe Hill is a sacred, safe, and welcoming place that provides some of the many opportunities that welcomes girls to share their experiences and thoughts. This past summer, some of the things that girls mentioned on Tribe Hill had to do with sportsmanship. And the value in being unique and different. Not only did others listen, but they also enthusiastically cheered these young campers on.
Heart Girls' Lasting Connections
We have a lot of awesome traditions at The Heart that value appreciation. One of them is a gift given from the tribe to the sponsors. It is a book filled with cards made by each girl in the tribe. This year, a camper wrote me a note about how much a simple afternoon in the Guadalupe with me and her cabin mates meant to her. She explained that my attentiveness to what they were saying showed her that I cared. It really touched my heart to read that. It reminded me of how big of an impact those seemingly little moments have on campers.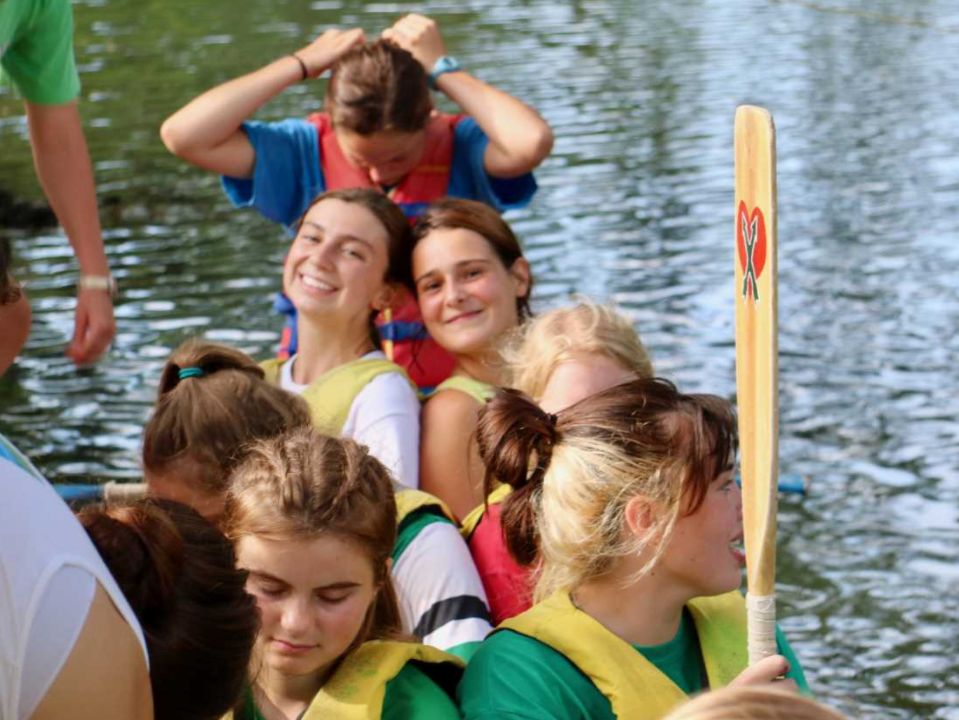 One of the coolest things about The Heart is the way that girls in leadership roles get to learn from past campers and counselors. Often, they learn from women no longer spend their summers at the Heart. Through journals that have been maintained and written in by former campers in the given position, this is possible. Each term, another girl adds more wisdom to the book and absorbs the lessons already mentioned. Through these journals, past, present, and future Heart Girls maintain connections. Once when I was running around Lake Austin, a Pawnee Chieftain from years ago, stopped me in my tracks to give me a big hug. Until then, I'd never met her in person. I was so happy and so touched. But not surprised. Camp stays with you forever and provides endless connections. 
The Heart Models Her Values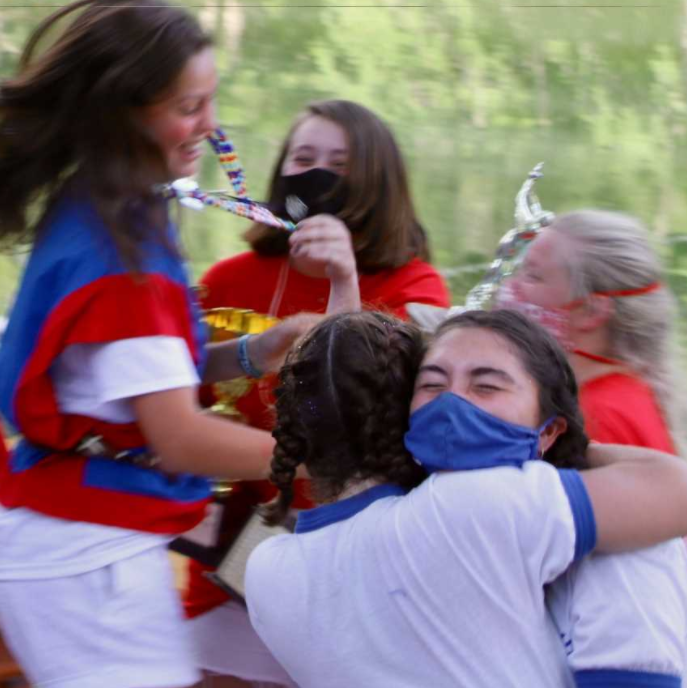 Through swim meets, gymkhanas, field days, and health and happiness charts, The Heart encourages friendly competition and teaches responsibility. But, she truly values sportsmanship over everything. This is instilled in every camper. One of the things I read in the sponsor book this summer was about the significance that one's words have on others. A former camper, and sponsor wrote, "the pride of winning only lasts a few minutes, but the words you tell the girls stick with them forever." This is one of the many lessons that I've learned at camp that I've taken to heart and will stick with me for the rest of my life. 
Camp is a place where there's a never ending line of fantastic role models to look up to. A place where your daughter will become one herself. She will learn about herself and others. She'll come back with new skills, a newfound confidence, and a better understanding of the world around her.  
<3 Chloe Lawrence