Feeling confident in your own skin can be one of life's biggest struggles, especially growing up. In today's world, more than ever, children are exposed to all sorts of standards almost constantly through social media. Heart O' the Hills is one place where girls can just be. One of the greatest gifts of camp is that it creates an environment where the being yourself is cool!
Free of Phones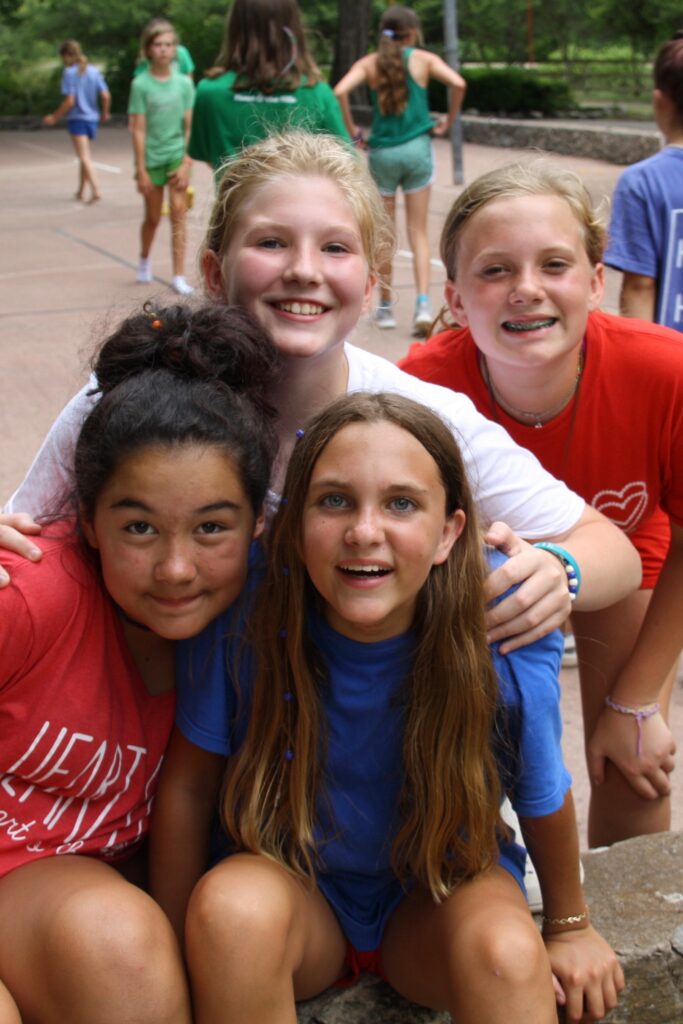 While at camp, campers don't have access to any electronics. That means they aren't constantly checking their phones or scrolling through Instagram. This allows for more face-to-face communication, and a genuine connection with peers. Often, we select the best of ourselves to present online. If you look through my social media, you'll see lots of smiles, friends, and beautiful places. I don't include pictures of my homework, my workload, or how much time I spend in my own company. That part of my life is very relevant to me, but not so much to others, and it doesn't fit the fun, exciting atmosphere of my Instagram. The smiles, friends, and beautiful places are all real, but when you spend time with someone in real life, you see the good, bad, and in between.
At camp you live in the moment. You don't have to think about posting this meal or sharing this memory. It's all about being fully present and in that, getting to fully engage with the people right in front of you.
We Love Weird
The Heart is a special place that welcomes the "weird." At camp, girls don't have to fit into one mold to be "cool." As long as you're kind to others, the weirder you are, the better! We encourage funky costumes on Field Day and Vespers. You can yell as loud as you want when cheering. You can try sewing or horseback and discover a new passion. Whatever makes you happy, we encourage campers to fully engage in.
It is especially magical watching this happen with the older girls. I love watching the Seniors (13-14) and Teens (15-16) not worry about what they look like, what they're wearing, or who they're with and fully enjoy every moment. At camp I could let go of any roles I was supposed to fill at school. I didn't have to be anyone but myself, because I only saw these people one month out of the year. Everyone acts a little sillier, laughs a lot more, and can discover who they truly are.
Leaders Who Care
Authentic role models also make Heart O' the Hills an easy place to be the real you. Counselors are genuine, strong, and powerful ladies who lead by example. When the people you look up to aren't afraid to be open and honest about who they are, it makes doing the same much easier.
We value character, encourage growth, and learn not to take ourselves too seriously. Camp is pretty cool.
If it wasn't for camp I would feel a lot more lost. Camp gave me friends who have seen me at my best and loved me at my worst. With the supportive environment fostered at The Heart, every girl can grow confident in who they are.