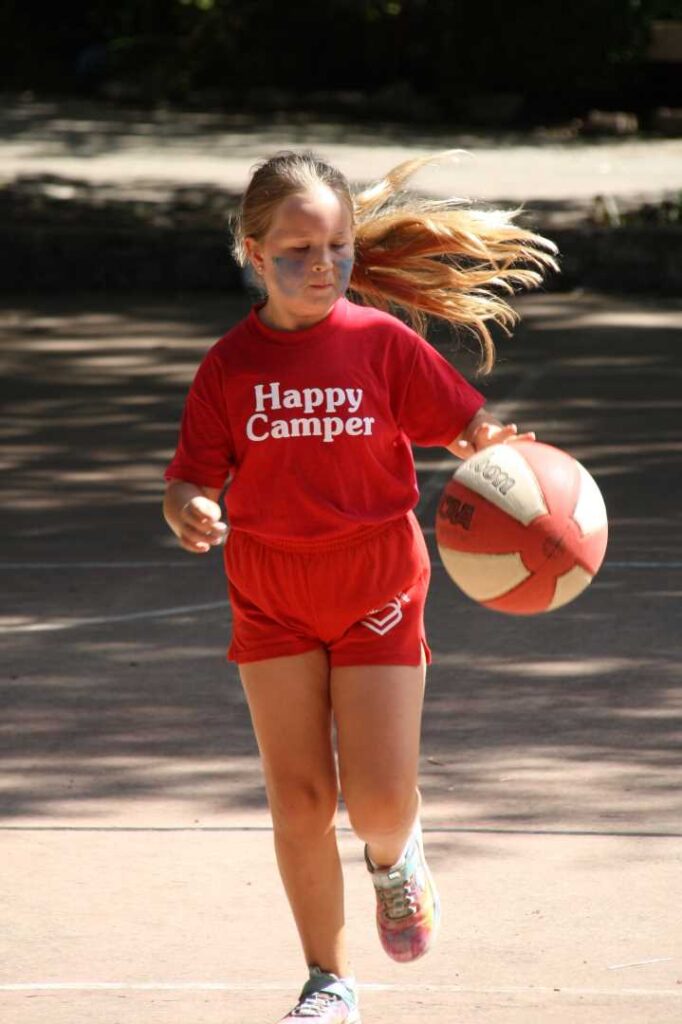 At The Heart, our well-established community runs on a structure that is quite different from a typical summer at home. Our campers get an individual schedule for their duration at camp. Like a standard college schedule, there is a Monday, Wednesday, and Friday activity schedule and a Tuesday, Thursday, Saturday schedule. Campers quickly attune to the rhythm of their schedule, giving them a structure they can rely on.
The bugle wakes us up, the bugle tells us when it's time to eat, the bugle tells us when the next activity is, and the bugle takes out a lot of uncertainty. With structure in place, campers and staff get into the rhythm of the day and focus on fun and learning. New campers who may feel homesick typically miss their routine at home. Camp's structure provides them with a new pattern, which may take a minute to adjust to. But after the adjustment period, new campers enjoy the stability of their camp routine.
While camp's structure removes guesswork from the day, it gives campers the opportunity to practice planning. After becoming familiar with their schedule, campers know how best to prepare themselves for the day. For example, the first half of a girl's day may include a period of swimming, a double period of horseback, and a period of Field Sports. For this morning, a girl will need her swimsuit, jeans, boots, riding helmet, sneakers, and water bottle! Sure, she doesn't have to bring everything with her when leaving her cabin in the morning, but it does make her morning a lot easier if she's ready!
Our reliable daily structure not only ensures that camp runs efficiently, but that our girls sleep sufficiently! Campers get their eight hours of sleep at night, and then two more hours after lunch. Our midday nap is referred to as Siesta, and it is a welcome respite from the heat of the day! So when your girl comes home from camp and is sleepy after lunch, she's still running on camp time!
Structure at camp is essential to our community's success. Campers know what to expect of their day, they have the opportunity to practice planning, they get enough sleep, and they are exposed to traditions that will reside in their hearts for the rest of their lives.