What is the ultimate camp job, you ask? Why being a sponsor!
Sponsors are those counselors who are in charge of all things "tribe". They run war canoe practice, organize officers, write vespers, and so much more. If you were a camper, I'm sure you can name all your sponsors—that's how I keep track of summers.
Being a sponsor is one of the hardest yet most rewarding jobs on camp. Everyone is eager to know who will be selected long before summer rolls around.
As I was putting together the sponsor application, I ran across my own application from 2019. I applied as Shawnee sponsor for both terms, but I ended up sponsoring for Shawnees first term and Pawnees second term. I remember all the care and effort I put into making my application stand out—way more effort than I put into my college application!
In light of that, I thought it'd be important to share what exactly we look for when considering sponsors.
What We Look For
Creativity

Sponsors should be creative! You need to be able to think fast to overcome issues on the fly, and it helps show some artistic skills, too. Sponsors help Scribes, create gifts, send flyers, and decorate war canoe gear. We love to see a creative flair that shows you know how to stand out and make the summer memorable.

Organization

The responsibilities of a sponsor are not meant to trump the cabin and activity duties. Counselors juggle due dates, lesson plans, parent reports, cabin drama, and more. On top of all that, sponsors have the added responsibilities of managing their tribe. It's important to show your organization skills because they will be put to the test this summer.

Spirit

We want to see your passion! Sponsors should be the loudest, silliest, most supportive people on camp. We love seeing a competitive edge, but remember, sportsmanship is valued above all else. You should be uplifting and ready to encourage your tribe whether they win or lose.

Communication

One of the keys to being an effective sponsor is the ability to encourage, correct, calm or cajole. Can you use your position of power to help bring out the best in your girls?

YOU!

Make your application about you. Why is camp special to you? What impression do you want to leave this summer? We want to hear about your relationship with camp and specifically the tribes.
The Extraordinary Application
There is a written portion of the application, as well as a second interview. We encourage you to submit any other items that make you stand out. Here are some ideas.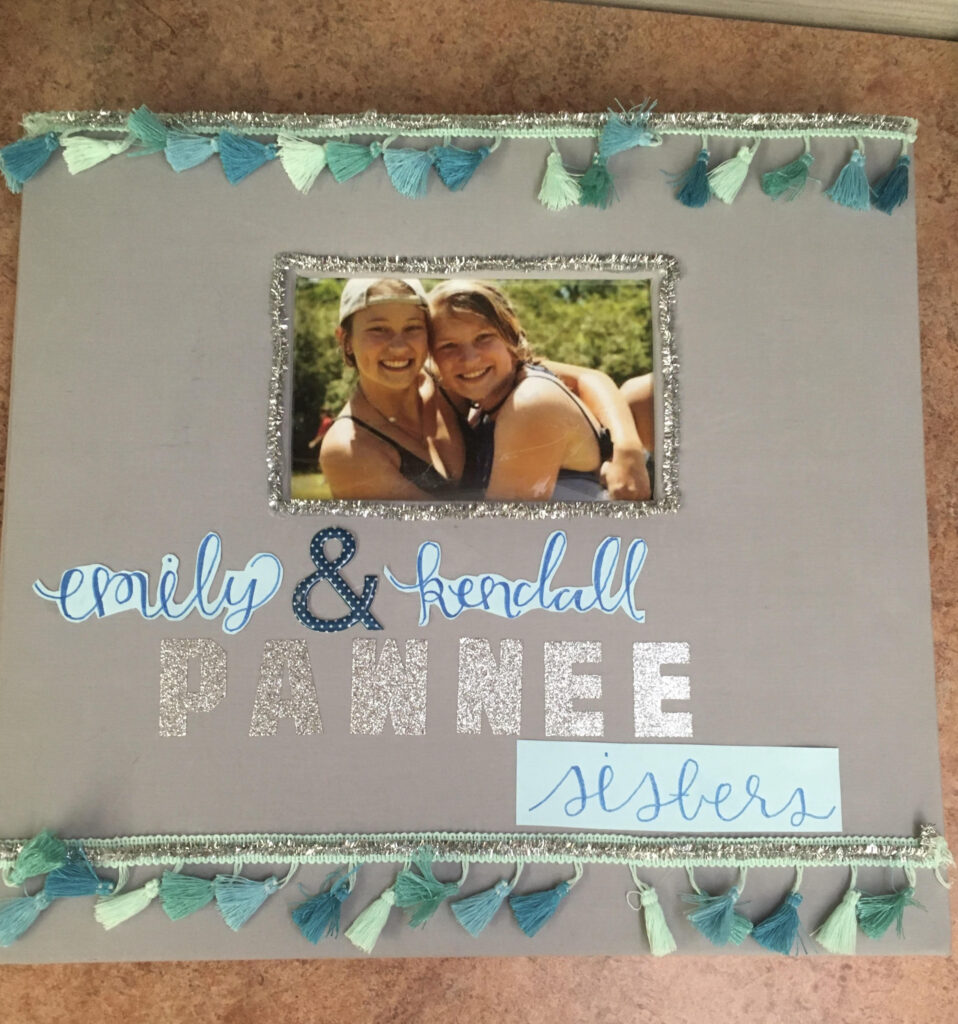 Scrapbooks

Scrapbooks can show off your spirit, creativity, and memories with your tribe throughout the years! They can be as elaborate or as simple as you'd like.
Crafts

Little crafts or pieces of art, especially relating to your tribe, can be a great addition to your application.

Videos

Music videos, interviews, short films, if you think your voice will be heard through this media, go for it! Click here to see a music video by Mimi and me.

Essays

Words can always convey a message. Creative writing or just your favorite camp memory can make an impact.

Anything that shows you and your personal relationship with tribes and HOH.

We want to see what you have to offer. Be as creative as you want!
Keep in Mind
We want people we trust to be able to handle all the responsibilities that come as sponsor. The more staff experience, the better!
Experience as a counselor or junior counselor can make all the difference in your application.
It is important, just like with all our counselors, that you know boundaries. Sponsors work closely with all campers and we want you to be a friend, but also an authority. The more you show that you're ready to be a responsible sponsor and not just one of the campers, the more likely you are to get the job.
Finally, remember that you are applying as an individual. Being a sponsor is a two person job, so if you have someone in mind you know you'd work well with, feel free to include that info, but be prepared to be hired as an individual.
If you feel up for the job of a lifetime, download the application below. And submit it to rachel@hohcamp.com before February 1st, 2021.
Contact me at rachel@hohcamp.com (or give the office a call 830-238-4650) with any questions/comments! <3 Rachel