Heart LITe Program
Leaders-in-training, etc.
---
Heart LITes (Leaders-in-training, etc.) are too old to be campers but don't yet qualify to be counselors because they haven't had a year of college. It's the hardest job you'll ever love!
In the sage words of one former LITe: "Being a Heart LITe was a difficult job. You wake up before everyone else, and you go to bed after everyone else. You work behind the scenes with little to no appreciation. If glamor is your desire, then being a Heart LITe is not for you. HOWEVER, if you want to work with children who love you and women who are great leaders and teachers in a beautiful Texas landscape while volunteering your time and energy to make camp the home away from home for girls who may need it more than you think, then Heart LITe-ing is the best thing you can do for yourself and your future."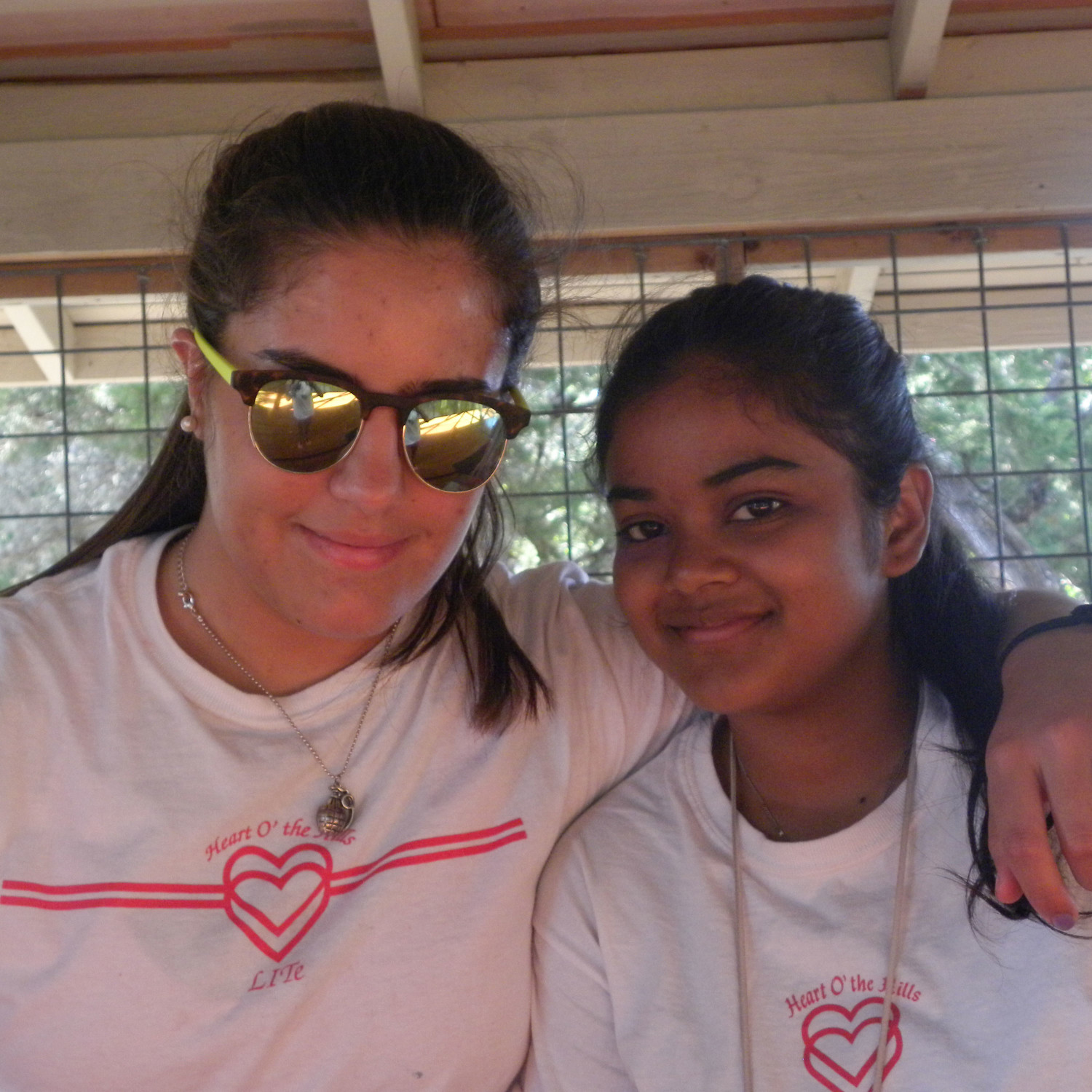 What are my responsibilities?
---
LITes (Leaders In Training) are each assigned to a tepee of young campers. They show up at that tepee each morning after the bugle blows, to help the counselor get the girls ready for the day. This might include helping the little ones make their beds, braid their hair, and remember their schedules.
Also, LITes rotate in helping the Juniors get the dining hall ready for meals, serving refills during meals, and helping clear tables after meals. There is a rotation for sorting and handing out mail, distributing snacks after siesta and milk at milk line, inspecting tepees, and other routine duties.
Also, each LITe has a schedule of classes that they help teach.
There are loads of other duties, lots of variety. It's a lot of work, but we know you'll love it!
---
Am I eligible to apply?
---
If you are 17 or older but haven't had college, you can become a Leader-in-training (Heart LITe).
Being a LITe is a volunteer position. The first term (four weeks) you work for no pay, and in subsequent four-week terms, you're paid $100.00. The benefit is that when you become a counselor, you will be paid on the veteran pay scale rather than the rookie scale, which is a difference of about 10%. Also, if you have completed a list of tasks to show your capabilities, and you are about to enter college, you can become a Junior Counselor, which is a paid position.
---
How do I apply?
---
To apply, we will need you to fill out the online counselor application, plus provide at least three references (online). The references must be non-family adults, and need to be returned directly to us through the online system.
We will contact you to set up an interview when the application is complete!
---