What are we looking for?
Heart O' the Hills hires more than 60 young women every summer. We strive to find the most authentic role models that will share their enthusiasm and love for camp with our campers. Working long hours underneath the hot Texas sun is not easy. It requires patience, a sense of humor, and a servant's heart. Summer camp counselors must be dedicated to creating a fun and engaging environment for the campers every single day.
How does the hiring process work?

Each year we hire a diverse group of summer camp counselors who provide a culturally enhancing atmosphere for our campers with their different personalities, backgrounds, and skills. Each applicant must submit an extensive application with a minimum of three references. An interview is then held in person, over the phone, or via Skype so we can get as much face-to-face time as possible. After reviewing their references, a tentative job offer is made. The offer is secured after a background check. 
---
---
---
---
---
What are the requirements to being a counselor?
Counselors must be 18 years old and have completed one year of college or equivalent. We also hire a small number of Leaders in Training (Heart LITes) to assist in cabins. HeartLITes must be 17 years or older.
Counselors do not have to have previous camp experience, but it is helpful. We encourage anyone with experience working with children and a love of the outdoors to apply. While we do have many former campers who return as counselors, we have almost the same number of new counselors that bring their own wonderful energy and experience to our staff.
Get Ready to Experience
a Summer of a Lifetime
What about International Counselors?
We also hire a limited number of international staff through Camp America. Applicants not only apply to their program, go through several interviews, and extensive background checks, but also submit videos as to why they should be selected. Applicants make a significant investment in applying to come overseas. Every year we send camp representatives to the UK and Mexico to interview applicants in person before hiring.
Camp America
---
Offering cultural exchange summer jobs for more than 40 years! Camp America offers summer camp employment in the USA! More Information
Camp Leaders
---
Camp Leaders specialize in summer camp jobs in America
for students & others
ages 18-25. More Information
Camp Counselors USA
---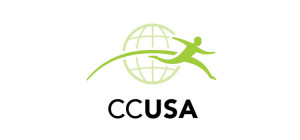 CCUSA is an international work adventure specialist. Since 1985, they have been dedicated to providing the highest level of service in summer camp jobs. More Information
Don't take our word for it! Here's what the counselors say:
What do you feel are the strong points in the philosophy emphasized
at Heart O' the Hills?
"Friendship! Teaching girls to accept each other as they are, and that we are all equal here. There are no judgments."
"I love that the Heart is a place where girls gain confidence and manners. A place where leadership skills are honed and opportunity is given."

"The focus of friendship is a definite strength in Heart's philosophy. The bonds between the girls and their desire to always help and support each other are inspiring."

What traditions have become special to you?
"I love all of the traditions here at HOH. Here, girls are taught how to be better people by having such good role models – KEEP ALL THE TRADITIONS!"
"I love Sundays. It's the best day to bond with your kids and relax. Counselor hill is the best evening of the term to get an insight into the tribes."
"Counselor hill, sisterhoods in general, and the memory of Jo Jones and warm fuzzies!"