Being a camp counselor is one of the biggest favors you can do for yourself. Seriously, after 4 terms as a camper and 6 on staff, I feel confident in saying that camp has fostered my creativity more than anything in my life—and I've worked as a dance teacher and choreographer. 
And true, HOH didn't really sharpen my artistic skills the same way a decade of ballet training did, but camp is a bootcamp for my creative problem solving.
Camp is a place where you are constantly on your feet. Of course, we love a good schedule. But, no amount of planning can prepare you for what challenges are thrown your way in just a single day. 
From the first hum of zippity-do-da to the last notes of taps, your brain will be challenged. Things like figuring out how to get the sophomore at your table to eat her eggs. Coming up with ways to entertain both the 6 year olds and 16 year olds in your Just For Fun class. Working with two disagreeing juniors to find a reasonable solution. And don't even mention if it starts raining… But problem-solving is just what we do.
The Heart is a safe place to push yourself out of your comfort zone and find and develop this creativity along the way. Throughout the term you start building this tool set for issues. You learn how to assess, adapt, and overcome. And those skills don't stop at camp.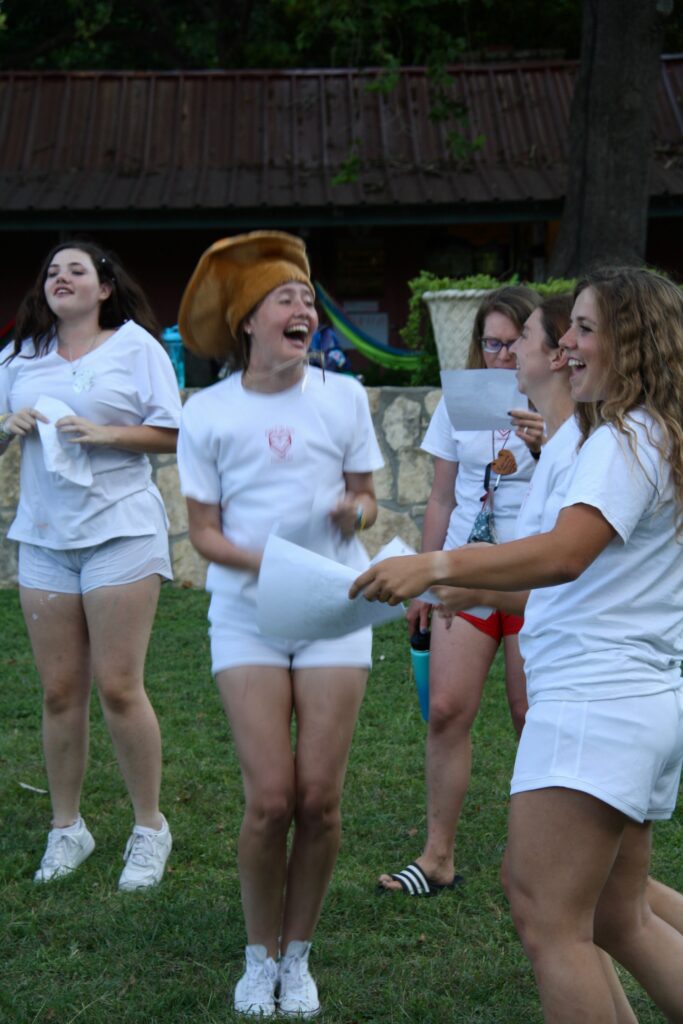 Your problem solving and creativity will benefit you for the rest of your life! Employer's want people who can innovate and think on their feet. People who can fix problems on their own and who are always on the lookout for a better solution, and camp fosters that!
Last year more than ever counselors learned how to adapt to new circumstances. They went with the flow, tweaked activities to make them more entertaining, and did it all on their own!
Do yourself a favor and come to camp this summer. Challenge yourself in a healthy environment and make a positive change. Because on top of improving your creativity and making a difference in a child's life, you're stacking up important skills to add to your resume.