Recently we've been asked about our summer themes. So here are The Heart's summer themes! We hope you are as excited as we are!
Field Day for Full Terms and 1A Terms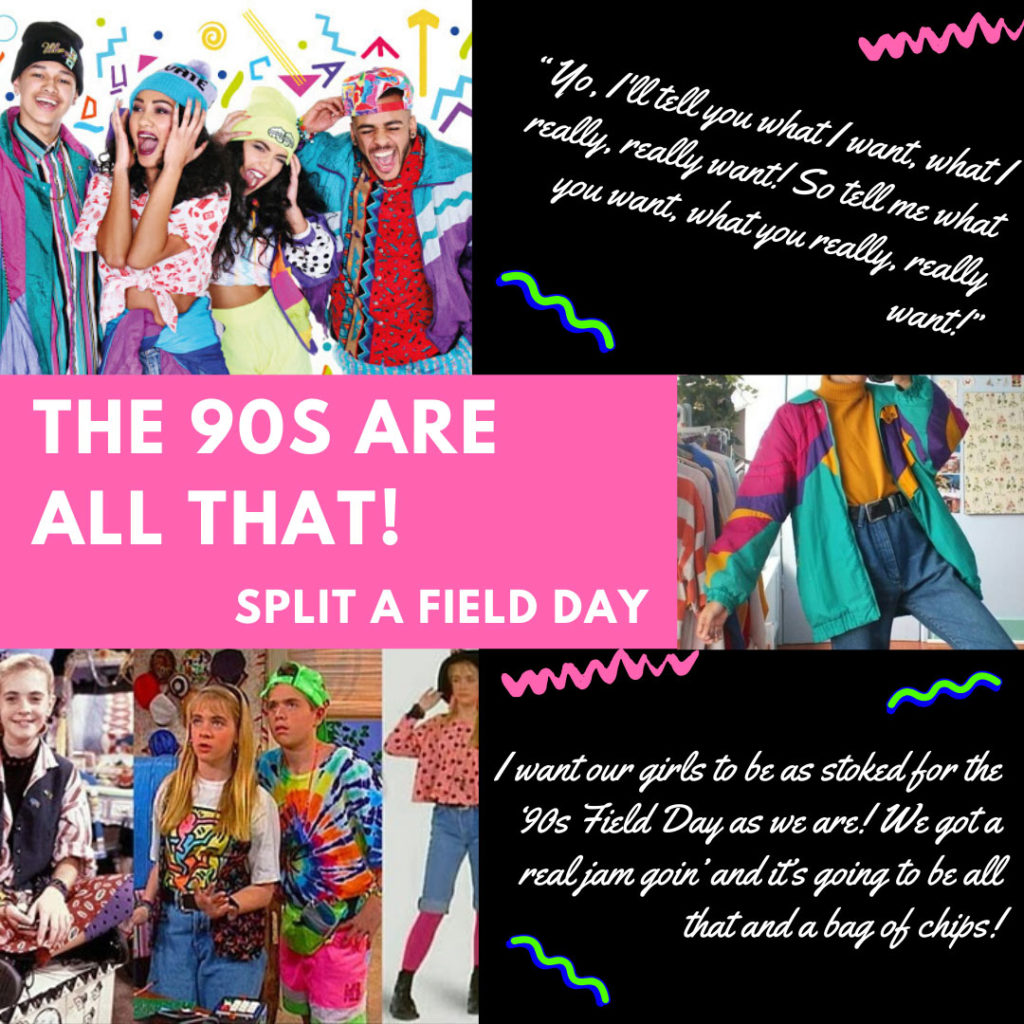 It is with a heavy heart that I announce there will be no field days for the summer of 2020. We simply cannot fit them into our schedule. PSYCHE!
" Yo, I'll tell you what I want, what I really, really want! So tell me what you want, what you really, really want!"
I want our girls to be as stoked for the '90s Field Day as we are! We got a real jam goin' and it's going to be all that and a bag of chips! Props to my homeskillet Monique for putting together some Pinterest boards to inspire everyone to get fly on this rad day. It's going to be the bomb, know what I mean?
Check them out here: https://www.pinterest.com/heartothehills/90s-are-all-that/
Field Day for Full Terms and 1B Terms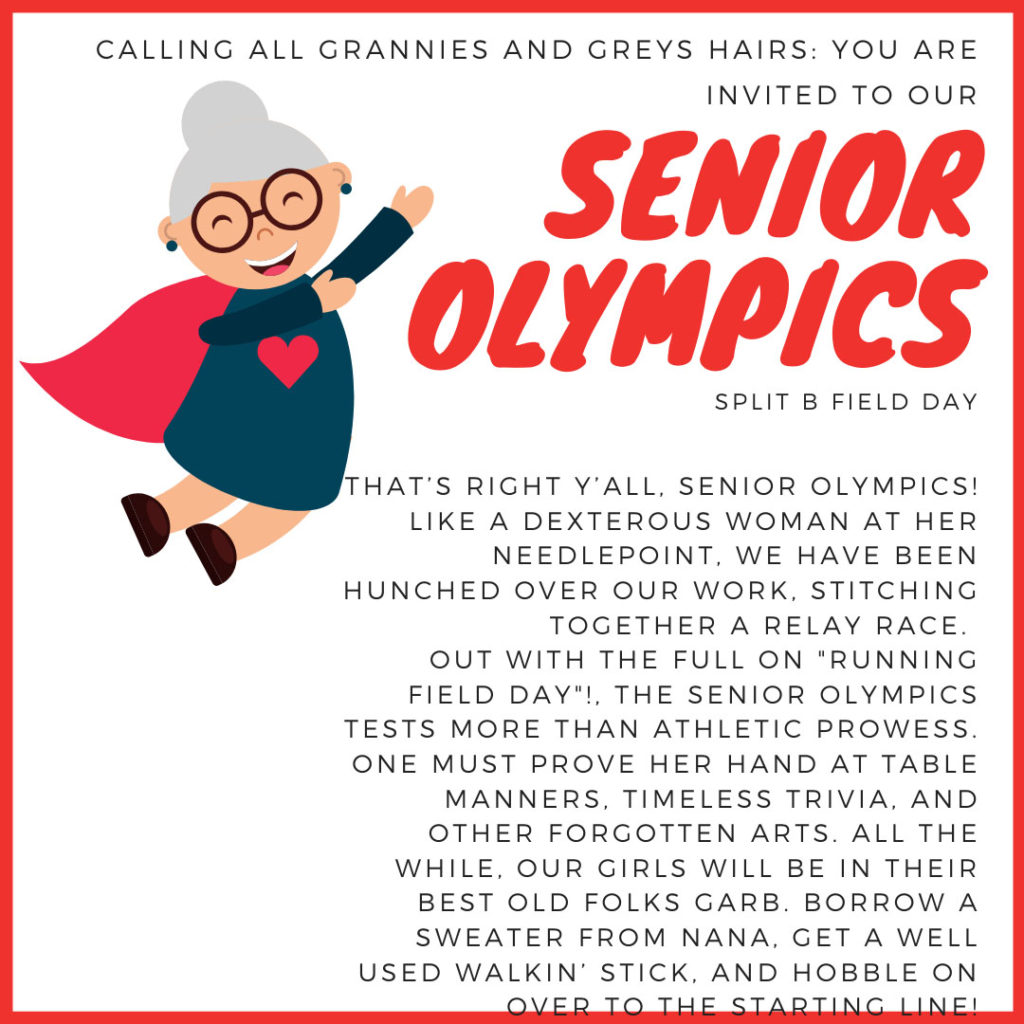 Monique was ecstatic at the idea of a '90s Field Day. I was too! But I had a different 90s in mind.
I am proud to introduce the Senior Olympics! That's right y'all, Senior Olympics! Like a dexterous woman at her needlepoint, we have been hunched over our work, stitching together a relay race.
While speed is key for any relay race, the Senior Olympics tests more than athletic prowess. One must prove her hand at table manners, timeless trivia, and other forgotten arts. All the while, our girls will be in their best old folks garb. Borrow a sweater from Nana, get a well used walkin' stick, and hobble on over to the starting line!
Monique has pieced together some nifty Pinterest boards for the Senior Olympics to inspire your girl to be thesnazziest grey hair on the block!
Check them out here: https://www.pinterest.com/heartothehills/senior-olympics-grannies-and-grey-hairs/
Other Costumes and dress up opportunities: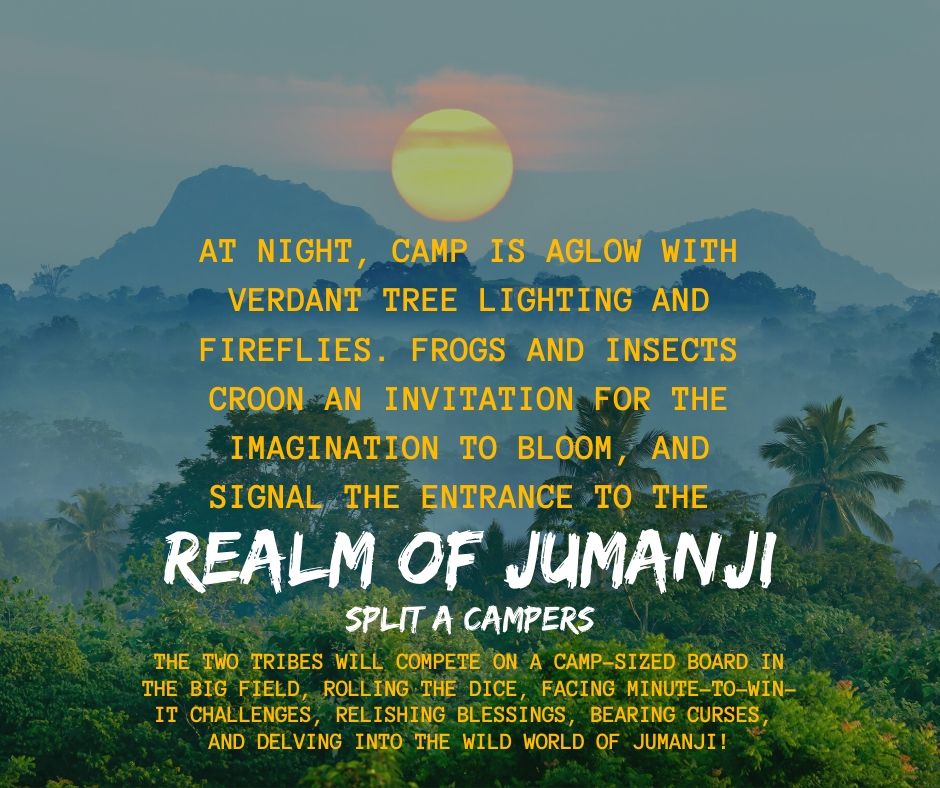 Jumanji – Jungle and Safari type clothing (all black works as well)
Vespers – The opportunities are endless, I recommend packing their Halloween costume from this year.
Christmas – Ugly Christmas sweaters, elf ears, reindeer antlers
Valentine's Day – Anything RED or with hearts on it
Carnival – Our theme for carnival this year is Dia de los Muertos, so bright colors, skeleton costumes, awesome facepaint, etc
Hope you all are as excited for our summer themes as we are!